few more days 2011 will comes.
what a pleasure for me to give my own personal report bout the Korean Music Idol Girls Activity all-over 2010.
btw i divided into 5 categories.
1)the existing idol and still give impact to the industry.
2)the 2009 trend and successful idol.
3)unsuccessful debuted in 2009 but make a massive comeback in 2010.
4)the 2010 trend and successful idol.
5)2010 not so successful but who knew next year would be their years right??
1)THE EXISTING IDOL AND STILL GIVE IMPACT TO THE INDUSTRY.
Girl Generation@Shi Nue Shi Dae/SNSD@Shojo Jidai
1 repackage album:Run Devil Run
1 live album:The 1st Asia Tour: Into The New World Album
2 japan singles:Genie & Gee
releasing follow up single Oh! japan version.
No doubt SNSD would be the most successful idol group,but they work to hard.
they don't give other idols to breathe with their own talent.
plus they are well known with their personal activity,tv broadcast and other.
and their talent not so good compared to other idol group who are more younger then them and not that well known.
luckily their popularity helps them breath not really their talent
1 Korea mini album:2 Different Tears
1 English single:2 Different Tears
1 Chinese single:2 Different Tears
releasing English full album in 2011.
maybe will make impact debuted in China industry or debuted in Japan like other Idol group plans.
no doubt about it,wonder girls is one of the powerful female idol group.
becoming the first Korean artist entering the Hot 100 Billboard.
it a great accomplishment.
their music are easy listening yet not a so-so group.
they prove it with their strong vocal.
but unfortunately Sun Mi@Mimi was given up and been replaces with Hae Lim.
2 Korea mini album:Lupin & Jumping
2 Japan Album:KARA BEST 2007-2010 & Girls Talk
2 Japan single:Mister & Jumping
will make a full promotion for their Japan album Girl Talk
make a new Korea mini album i guess??
so much i love Kara no doubt they are not actually get into my heart.
they make all the people in Japan impressed with their debuted.
but as a good group with a super cool personality mixed with a good vocal.
they are not,but for me,i pick Kara rather then SNSD.
1(Narsha)Mini Album:NARSHA
2(Narsha)Single:I'm In Love & Mamma Mia
1(Gain)Mini Album:Step 2/4
will make a full promotion for their Japan album Sound-G
will comeback with Korea Mini album@album
maybe Miryo and Jea making their solo debuted??
i love Brown Eyed Girls,they are inspired Adult-idol.
they are what we call the real artist.
for me as idol the best way people would appreciated them,
with potray them self inside the song.
Narsha & Gain making solo debuted are genius.
this is how their promoted their own music.
seem like 2ne1 do last years.
this year is their hiatus years.
next year they will be back and will rock the music scene.
1(Seo In Young)Mini Album:Lov-Elly
1(Seo In Young)Single:Ellythm
Will comeback with New 2 member and debuted with new Mini Album
*Without Seo In Young & Park Jung Ah
I started to know them last year by the song Vari2ty,
so although they are old idol group,
I'm not really known them.
and Seo In Young are left,so i just wish,
Seo In Young will rock the music industry alone,
and Jewelry will debuted with more catchy number.
i guess i might like them more.
(currently i love Baby J rapping skill,cool!!)
i guess i will expend others report with those 4 categories next post lah.
all the idol girls group nowadays will not be successful without this legendary girl group.
because of them people love Idol girls Group.
Baby V.O.X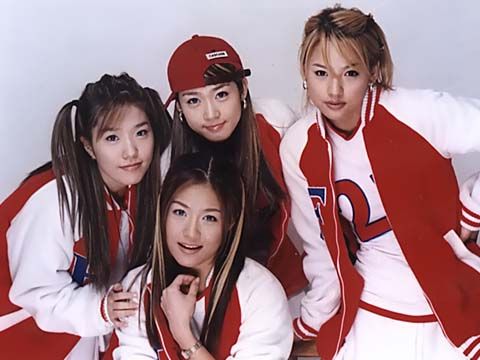 S.E.S
fuhh,totally legends,because this girls the Korea music industry are so amazing,thanks guys!